Peter Bendix
Healthy cows are great milk producers
Arla farmer Peter Bendix manages his farm sustainably with a dedicated eye on the cows
Peter Bendix
Højlund Agro
Esbjerg, Denmark
370 cows
Peter Bendix's herd of 370 Jerseys are kept in a state-of-the art cow shed, complete with five milking robots. The shed has lots of space, fresh air and light. The return of the investment in this modern shed is an increased milk production; annual milk production per cow has gone up from 8500 litres to 10,500 litres - a clear sign that the cows are thriving in the modern facilities.
Arla's farmer owners work continuously to increase the already high standards for animal welfare on their farms.
"Animal welfare is at the core to what I do as a dairy farmer, as it is directly linked to milk production and milk quality," Peter explains.
"A cow performs well when she is happy and thriving."
To Peter, the link between animal welfare and increased productivity is indisputable.
Technology is a strong tool to improve animal welfare
Peter and his employees observe the animals every day, and know how each and every one is doing, however modern technology has taken this to the next level:
Aside from the milking robots, an automatic feeding system monitors the animals at least three times per day. Combining technology with human eye makes the difference in reading the cows behaviour.
Peter is convinced that being able to follow his animals so closely makes it much easier to tend to their needs. Even small fluctuations in the cows' normal behaviour are detected and responded to by the employees at the farm before turning into significant problems. As a result, Højlund Agro uses very little medicine in the daily care of his herd.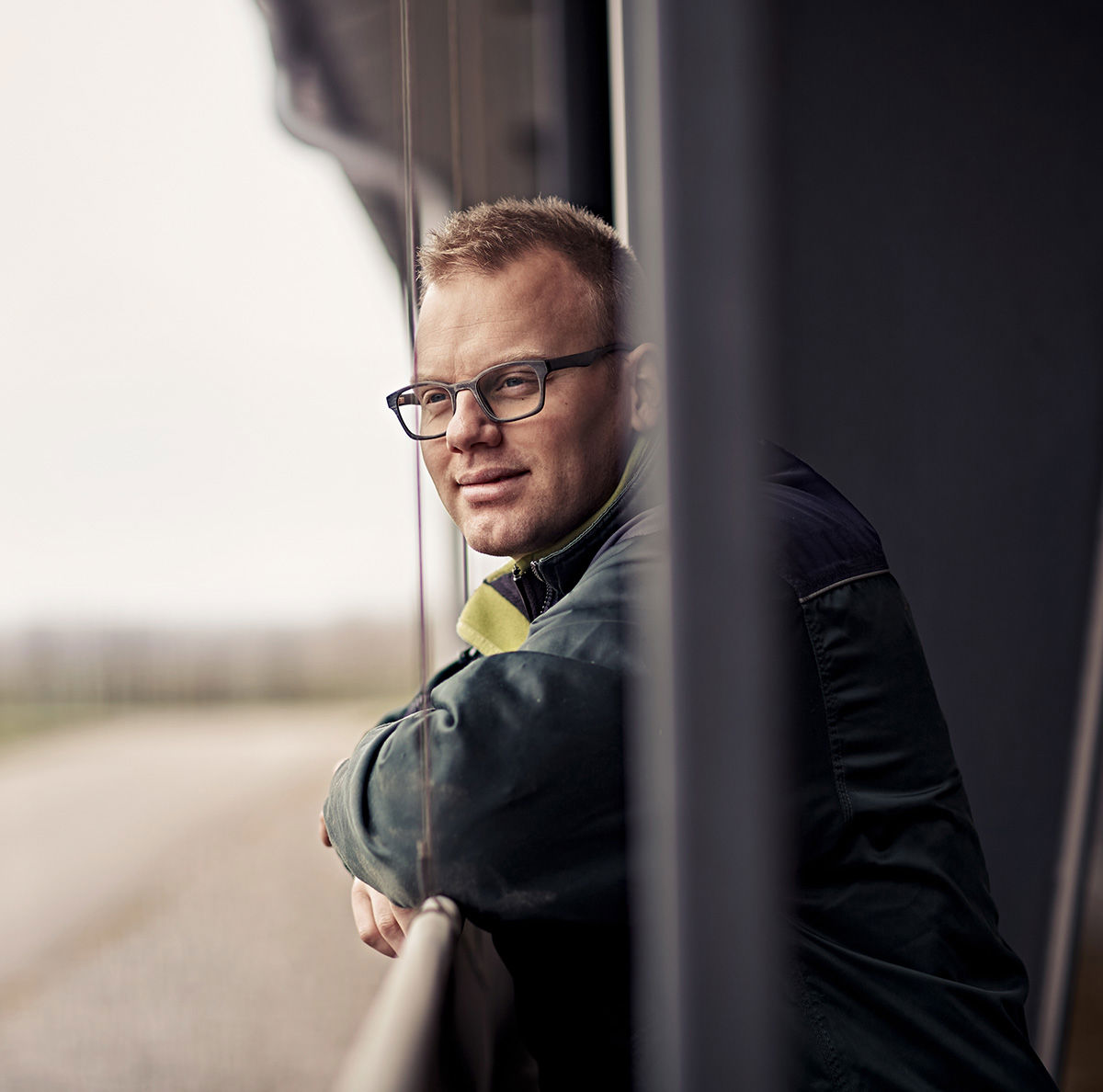 "I'm a conventional farmer and animal welfare is my top-priority. Healthy animals produce more milk. More milk allows me and my family to make a better living on our farm.­­
It is a win-win: Happy cows and a happy farmer."Peter Bendix, Højlund Agro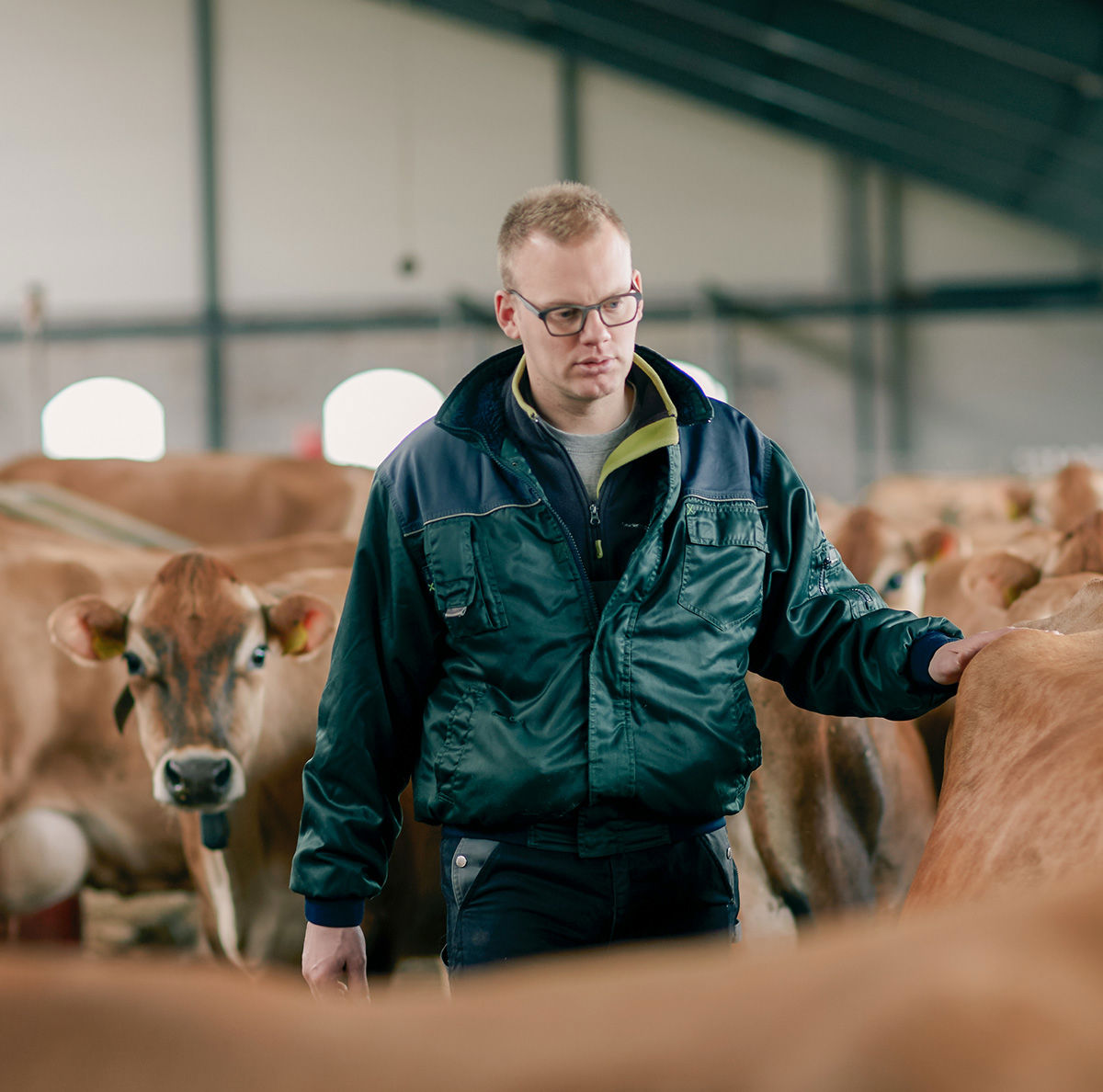 Carbon assessments generates insights
Peter is one of the many thousands Arla farmers who have carried out a carbon assessment, offered by Arla free of charge. This is part of Arla's sustainable dairy farming strategy and action plan, which has three focus areas: Animal welfare, Climate and Nature.
"The carbon assessment has provided us an overview and a benchmark of our farm against the average farms, including a clear understanding of where we are doing really well and where we could further improve. This is something that we can really work with. So when Arla encouraged us to do a second assessment a few years later, as a follow up on our initiatives, we said yes."
To Peter the carbon assessment helped pinpoint where he could make the most difference, to become more efficient on farm.
Hunting down the CO2
Peter has always been mindful of his farms energy consumption. For example, warm air from the compressors is redirected back into the building to help heat up the cow shed.
Another area Peter has addressed to improve was feed sourcing. By using more home produced grass and maize, he ensures a better utilisation of the resources.
Peter points out, "There's money in it if we can produce our own feed which will provide the protein that we need to feed to the cows."