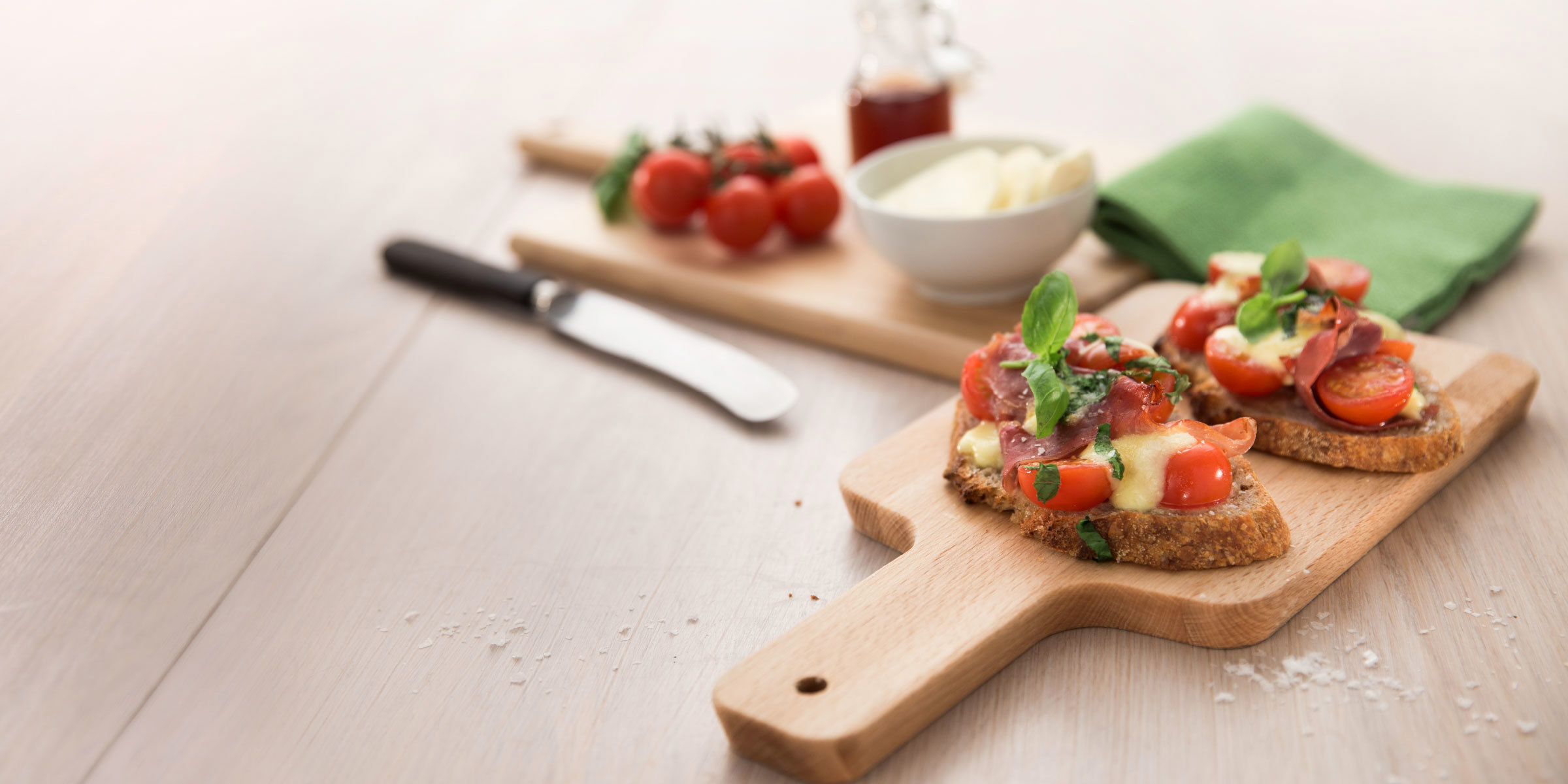 Mozzarella Slices
HOT SANDWICH
with tomatoes, Parma ham and Arla Mozzarella slices




INGREDIENTS
Serves 1
2 slices of sourdough bread
6 cherry tomatoes
Fresh basil leaves
Olive oil
Salt
2 slices of Parma ham
2 slices of Arla® Mozzarella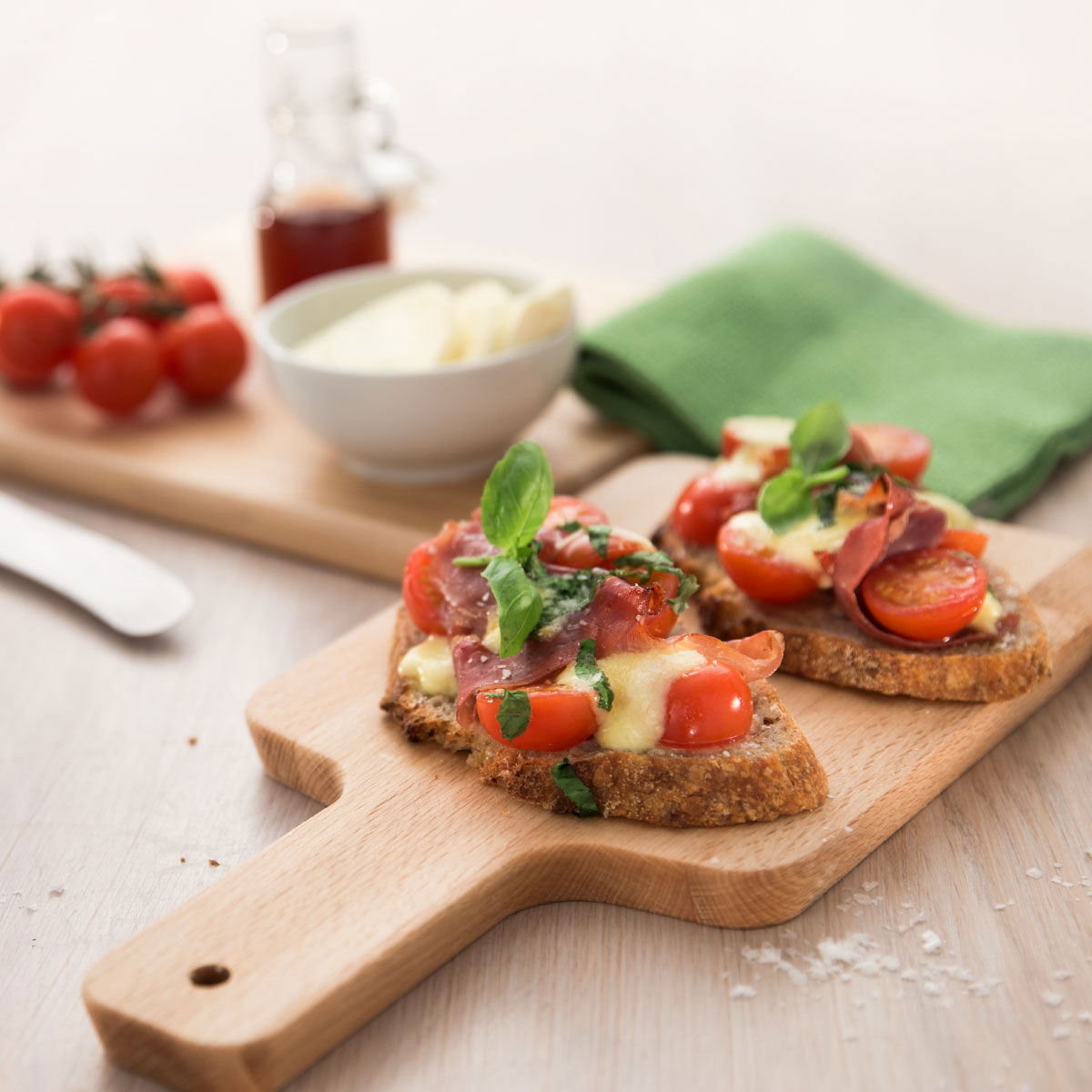 PREPARATION
Simply cut the bread in thin slices and sprinkle with some good olive oil and salt
Add Parma ham, basil leaves, tomato in halves and some Arla

®

Mozzarella
Tip: Alternatively, swap the Parma ham for some squeezed garlic in the olive oil instead
Grill in the oven for 5 minutes, or until the cheese is melted and turns brown at the edges.
The simpler the better
100% NATURAL
INGREDIENTS
At Arla we make our cream cheese from 100% natural ingredients and with no artificial additives. We simply find it the best way to give you great taste and an easy choice.
Cream cheese