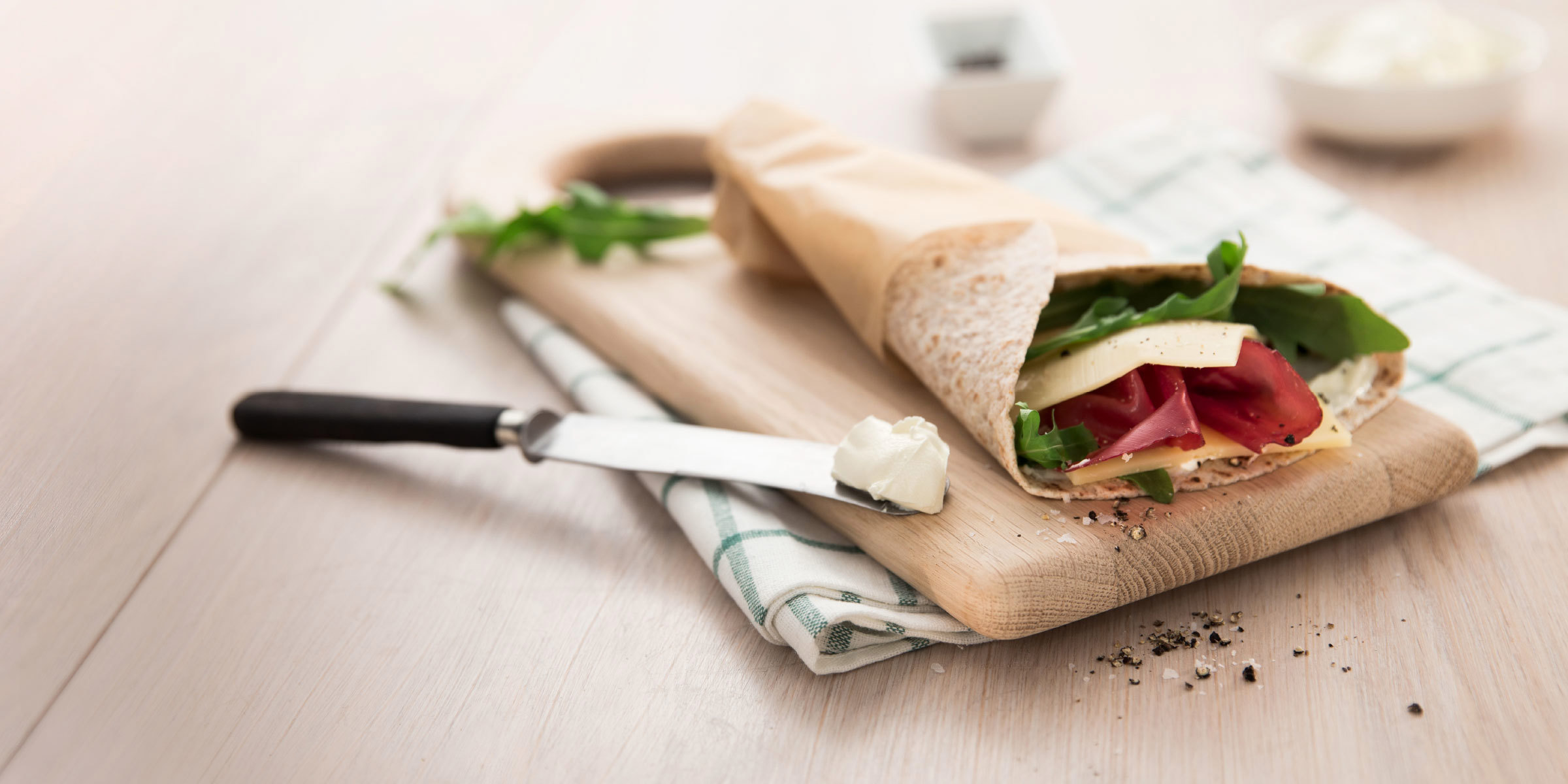 Emmental & Cream Cheese
TORTILLA
with bresaola, Arla Emmental
and Arla Cream Cheese




INGREDIENTS
Serves 1
1 wholewheat tortilla bread
1 small handful of rucola salad
2 slices of Arla® Emmental
25g Arla® Natural Cream Cheese
2–3 slices of bresaola
Salt and freshly ground pepper
PREPARATION
Toast the bread
Spread some Arla

®

Natural Cream Cheese on a tortilla
Sprinkle with salt and pepper.
Place the Arla

®

Emmental, bresaola and rucola salad.
Wrap it up and you've got yourself a delicious meal.
Tip: Also try Arla® Herbs & Spices Cream Cheese as a spread
The simpler the better
FEWER INGREDIENTS.
GREAT TASTE.
Four natural ingredients. And nothing else. That is all it takes to make Arla Cream Cheese. We like it that way and simply find it tastes better!
Cream Cheese